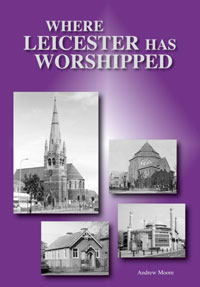 Click to Enlarge
This is essentially a work of reference listing and locating the buildings that have been used specifically as public places of worship during Leicesterís long history.

It covers the city of Leicester's numerous churches, chapels, missions, temples and mosques. The lists show, where possible, relevant dates and include supplementary historical notes about the buildings and movement of congregations.

Besides listing the buildings by denomination, they can also be located on a series of 16 plans. A further aid to location is a list of streets on which the buildings once stood or remain today.